---
Our Island Safari Trips
Our Islands Safari starts in the bustling harbor of Kawthaung (formally called Victoria Point) in Myanmar closed to the border town Ranong (300 km north of Phuket) in Thailand and heads towards the Mergui Archipelago.
Once we left the lively border trade town, you will enter a part of the world that has hardly been explored and immerse yourself in one of the most remote and culturally interesting off-shore paradises. The vast majority of the 800 islands are still uninhabited and opened up for tourism only since 1997. The islands offer all the splendor and charm of Thailand's famous beach holiday destinations, but none of the crowds.
Join us on this soft adventure trip and cruise through a labyrinth of islands which only a handful of people have seen. We assure you, that you will feel the same sense of adventure the great explorers have felt 200 years ago. With our live aboard vessels we combine the passion of truly wild adventure with the touch of modern comfort.
New tour programs in the Southern Part of Myanmar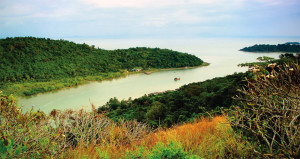 We are happy to introduce the new products in Southern Myanmar, which we organize and operate travel arrangement in Tanintharyi region.
As you aware after decades of isolation the south of Myanmar is now opening up slowly. We can discover many interesting places and beautiful beaches; people with natural smiles and kind hearted, where families members living all together under the same roof; fishing is their best expertise. There is where we are going to get closer to know those people in Tanintharyi! Among many attraction destinations, southern part of Myanmar would be new frontiers and last paradise to explore for those who enthusiastic to see nature and simple local life. Where covers area about 36,000 square kilometers holding uninhabited and un-spoil hundreds of ...
Read more...